Every great GIS project starts with high-quality data.
What is Caslys Analysis Ready Data?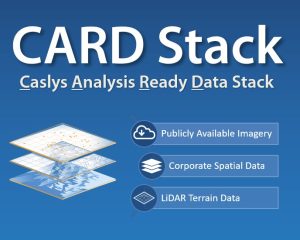 Remote sensing data requires a series of pre-processing steps to be completed before GIS analysis can begin. With Caslys Analysis Ready Data (CARD) our goal is to supply you with data that supports your initiatives, so that you don't need to spend your valuable time sourcing and preparing the data yourself. The data preparation step can often consume 30%-60% of your effort to support decisions. With CARD Stack, we take care of data preparation for you, giving you quick access to high-quality information so you can get started on analysis right away. Not sure which datasets are right for you? We can offer the resources you need to better understand the kind of data and pre-processing steps that will best support your applications and workflows. Here are some of the tasks that our CARD Stack team can take care of:
Data Procurement

Data Preparation

Data Development
Leveraging our cloud connection to millions of freely available satellite images, we can assemble the best data to support your projects. The resulting product is an Analysis Ready Data Stack that will help you answer questions easily within your Area of Interest.
What are the three top benefits of Analysis Ready Data? Firstly, all the necessary pre-processing procedures are complete, and the data is ready for analysis.  Secondly, we complete all processing steps in a consistent manner, so you can have greater confidence in the data being used to inform your decisions. Third, CARD Stack brings temporal intelligence to your analysis. We take advantage of the rich archive of continuously growing Earth Observation data to conduct various multi temporal time series analyses, the results of which can be used to better understand our changing environment.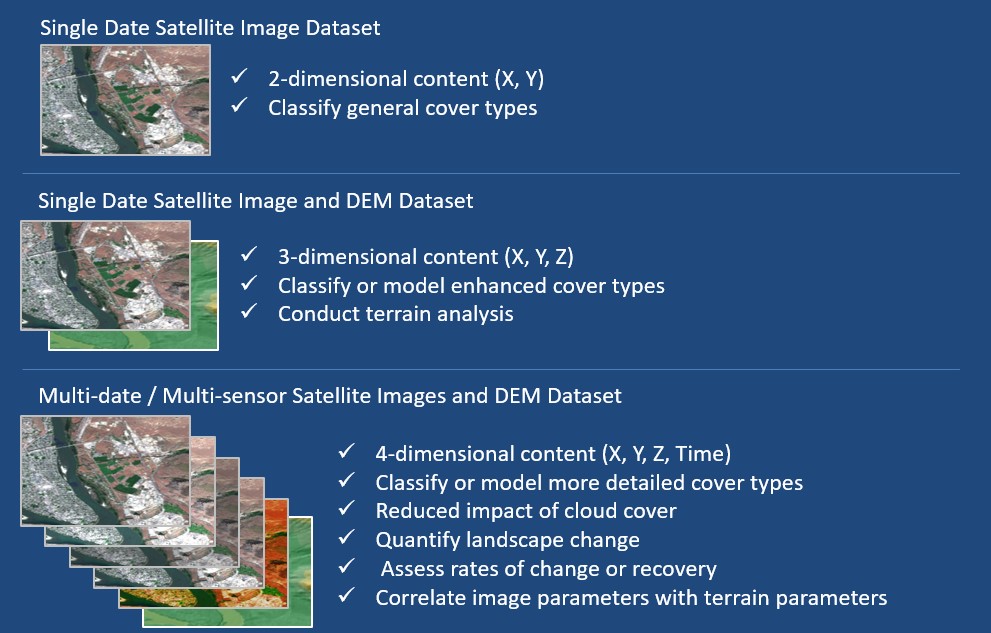 Available Data
Decades of multispectral optical imagery (Landsat 25m since 1984)

Improved resolution optical imagery (Sentinel-2: 10m since 2016)

Weekly cloud-free radar imagery (Sentinel-1: 10m since 2014)

Daily atmospheric measurements (Sentinel-5p, daily since 2017)

Global DEM terrain data (25m pixels)

LiDAR DEM/DSM point cloud (<1m pixels) *where available
Advanced Data Derivatives
Vegetation Indices: Normalized Difference Vegetation Index (NDVI)

Multispectral Indices: Greenness, Brightness, Wetness

Image Texture: Variance, Range

Ferrous Mineral Index: Soil and mineral signatures

Wildfire and Regeneration Indices: Normalized Burn Ratio (NBR) Index

Change Monitoring & Temporal Trends

Terrain Products
Ready to Get Started? Request a Free Quote
Set your geospatial projects up for success by starting with CARD Stack. To learn more about CARD Stack and to request a free quote for your project area, please contact us.